Welcome Home to Trinity
Where the gifts Christ freely gives are received, since 1847.
Celebrating 175years in milwaukee
A National Historic Landmark Church
PLEASE JOIN US IN OUR EFFORTS TO RESTORE TRINITY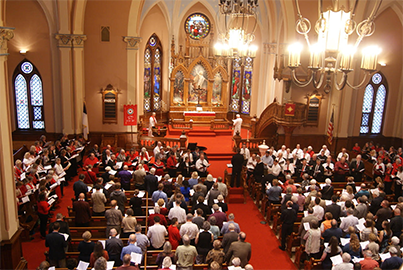 Worship
The Divine Service is celebrated every Wednesday at 6:00 pm & Sunday at 10:00am, as our Lord Jesus offers His gifts of Word and Sacrament weekly. Our experience of God's service to us is enhanced through rich Lutheran hymnody that is often accompanied by choral music, string instruments, and hand chimes, all designed to serve the proclamation of God's Word.
Fellowship
Flowing from our unity in the Divine Service, the people of Trinity come together for fellowship through events like coffee hour after church, meals together, and youth-sponsored fundraisers. Our church also hosts concerts, recitals, and an annual Workshop for Church Musicians, all to offer more opportunities to gather and enjoy God's gift of music to His glory. Fellowship at Trinity extends beyond the walls of the sanctuary and into the lives of each member, living out our lives as a community that cares for and loves one another as Christ first loved us.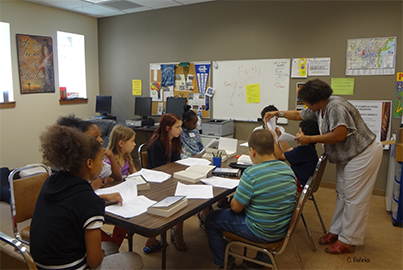 Christian Education
Trinity is committed to helping families learn and grow in faith through Bible study and Sunday School, offered each Sunday at 8:30 am. These classes provide opportunities for members and visitors to ask questions about the Christian faith and to explore the depths and truths of God's Word. It is our joy to equip parents and grandparents to nurture their children's faith through Scripture, catechism, and prayer, engaging their young hearts and minds to grow in love for Christ.
Sundays at 10:00 am
Wednesdays at 6:00 pm


Historic Lectionary
February 5/8

Septuagesima
The Divine Service
February 12

Sexagesima
The Divine Service
February 15/19

Quinquagesima
The Divine Service
February 22

Ash Wednesday | Imposition of Ashes
8:00 am | 6:00 pm
February 26

First Sunday in Lent ~ Invocabi
The Divine Service
March 1
Midweek 1 Vespers
March 5

Second Sunday in Lent ~ Reminiscere
The Divine Service
March 8
Midweek 2 Vespers
March 12

Third Sunday in Lent ~ Oculi
The Divine Service
March 15
Midweek 3 Vespers
March 19

Fourth Sunday in Lent ~ Laetare
The Divine Service
March 22
Midweek 4 Vespers
March 26

Fifth Sunday in Lent ~ Judica
The Divine Service
March 29
Midweek 5 Vespers
April 2

Palm Sunday | Sunday of the Passion ~ Palmarum
The Divine Service
Trinity Ev. Lutheran Church U.A.C.
1046 N. 9th St.
Milwaukee, WI 53233
Office Building | Mailing Address
1026 N. 9th St.
Milwaukee, WI 53233
Sunday Catechesis
Held in our Undercroft: Adult Bible Study at 8:30 am | Catechism & Sunday School at 11:45 am
---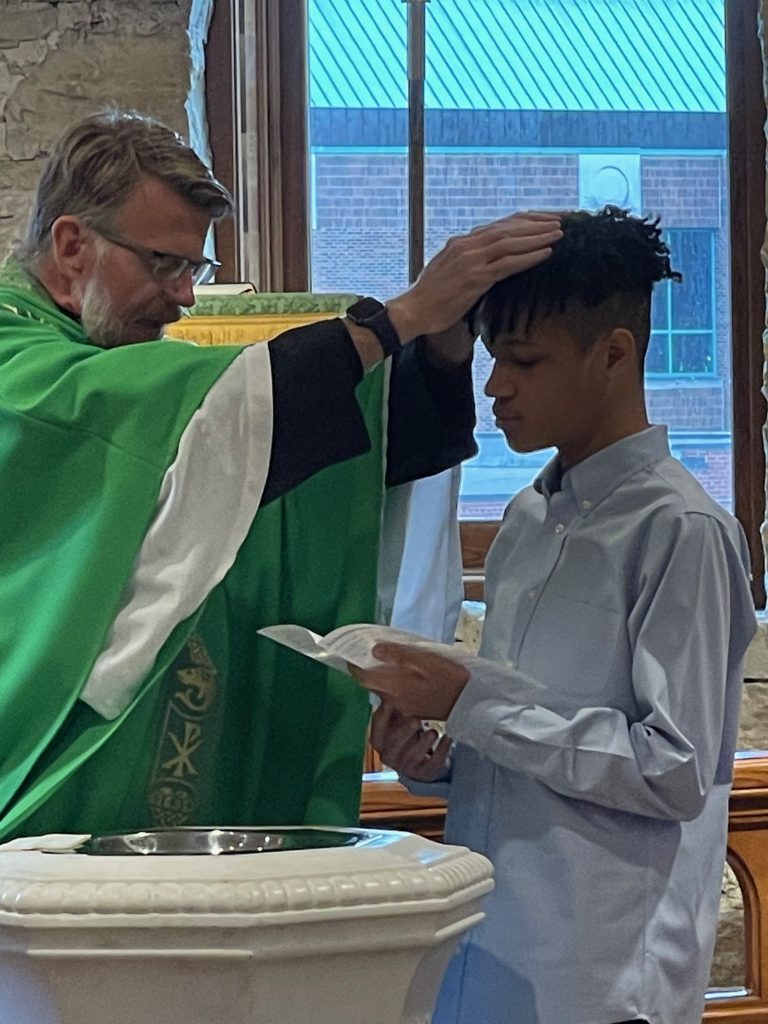 Our Beliefs
What we believe, teach and confess.
Schedule
Church Service Schedule & Service times.
Special Events
Upcoming events and special services.
Resources
Forms, News, and Service Times