JUNE 20, 2023
WUWM 89.7 Milwaukee's NPR Radio broadcast interview with Pastor Peters
Pastor talks restoration efforts five years after fire destroys historic Milwaukee church | WUWM 89.7 FM – Milwaukee's NPR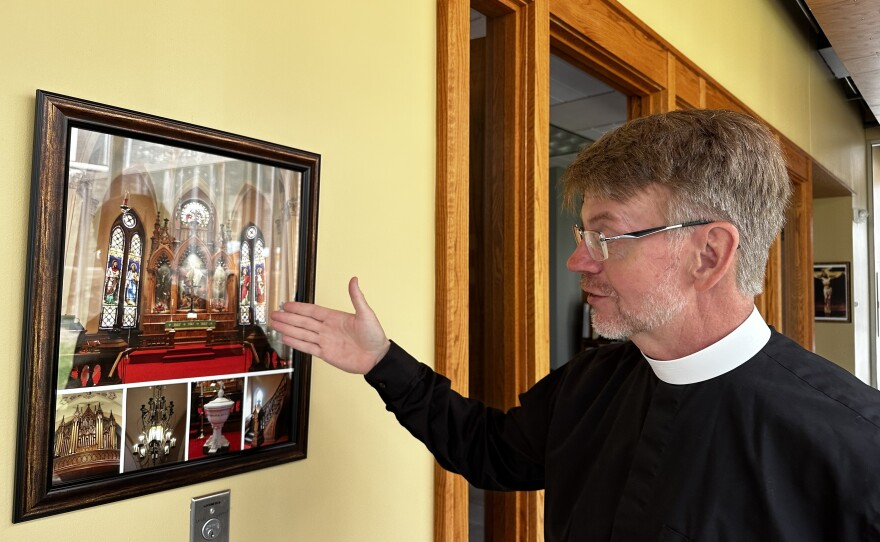 December 2022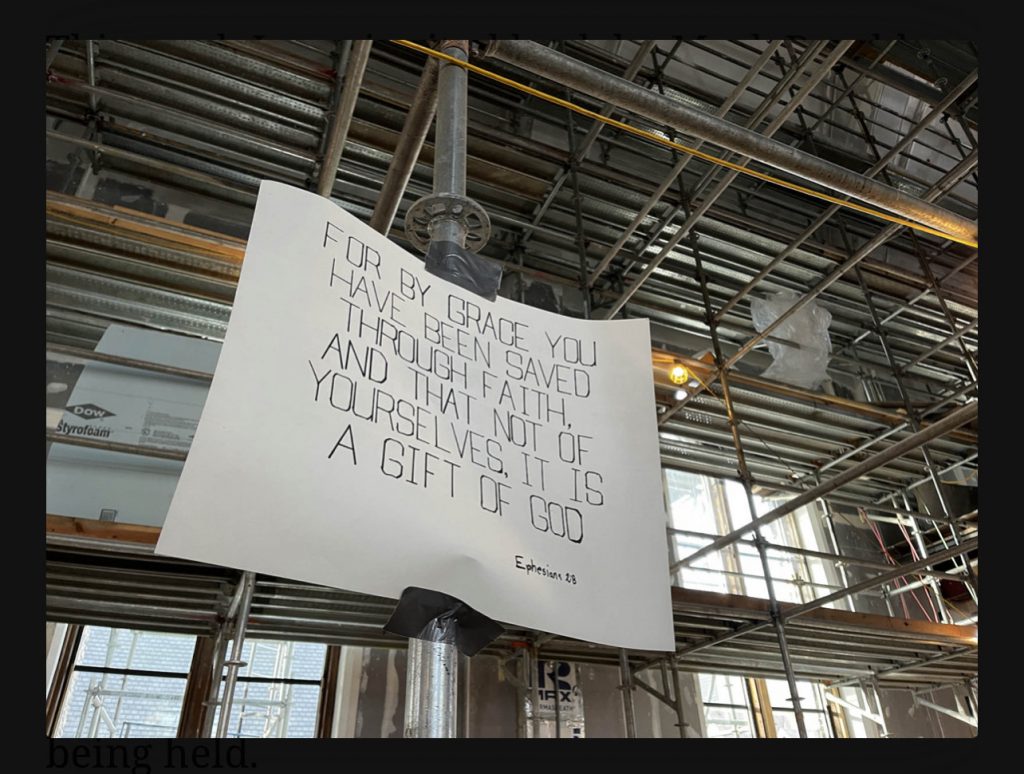 "Restoring Trinity's ceiling, three stories up, after 2018 fire"
OnMilwaukee.com' Bobby Tanzilo published an overview of the restoration work being done today, as well as looking back over the last 4 years. "Work has been ongoing to bring the Gothic Revival church back to life and I've been tracing it since that dreadful day."
Read more
---
October 2022
Aired on October 28, TMJ4 (WTMJ-TV Milwaukee) interviewed Pastor Peters, "Trinity Lutheran Church has millions more to raise after fire ravaged historic landmark".
Click here for full story, and/or watch 3-minute video here: https://youtu.be/AZ8N3M1QkTc
---
June 23, 2022 Framing of Ceiling Commences!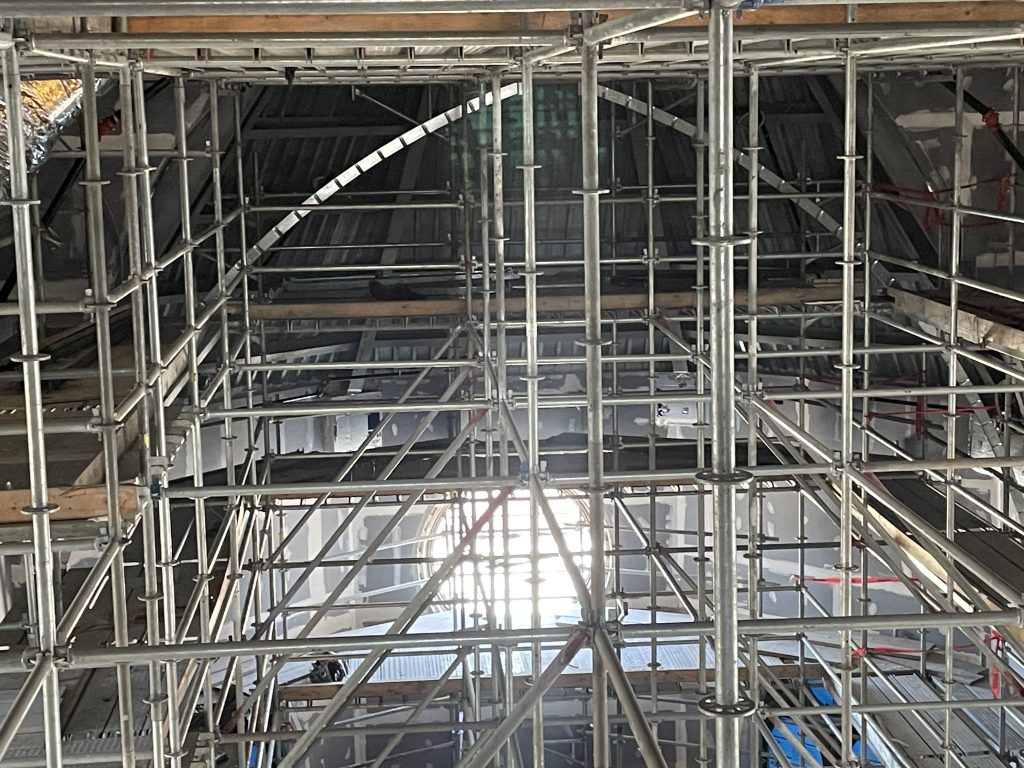 ---
May 15, 2022 Fox 6 Milwaukee News Story
---
February 2022
We continue to make progress in the sanctuary. The metal framing being installed will hold the drywall and plaster finish that made Trinity's ceiling so memorable. With the help of you and our friends, we will be able to complete the restoration in 2023! Here are some updated pictures from this month: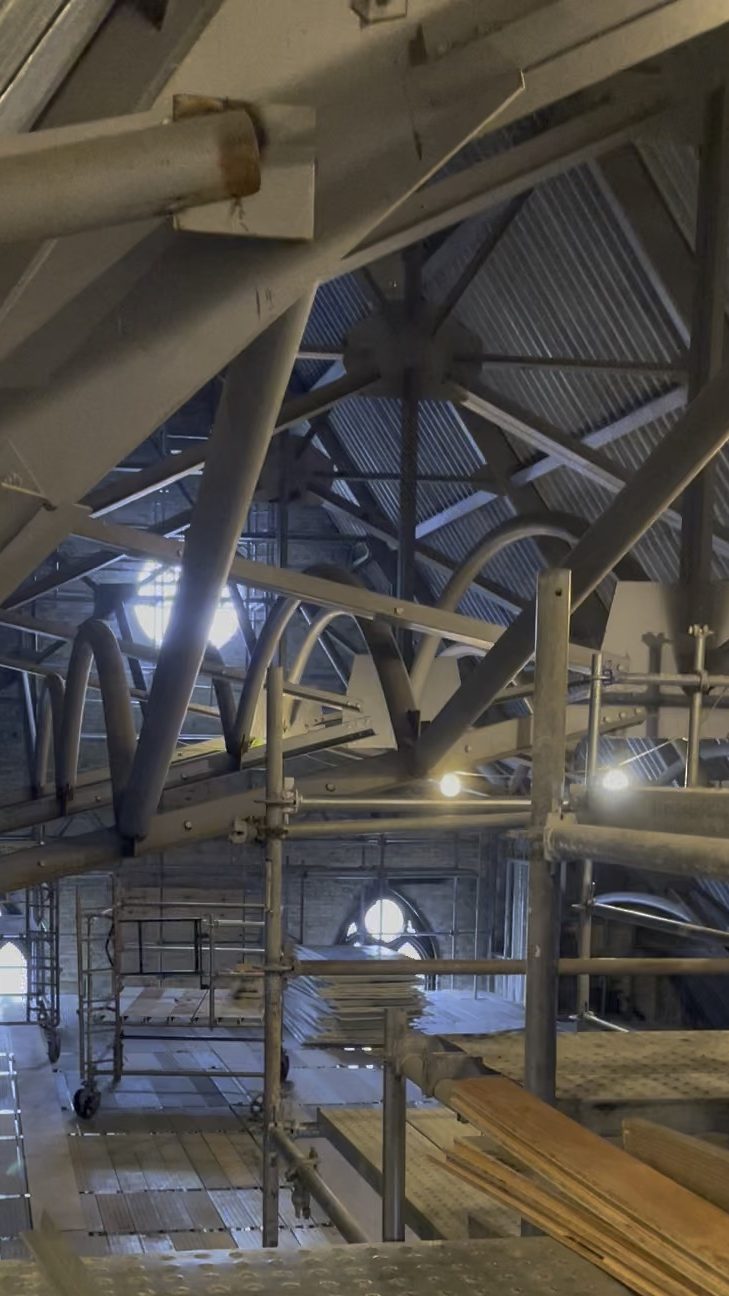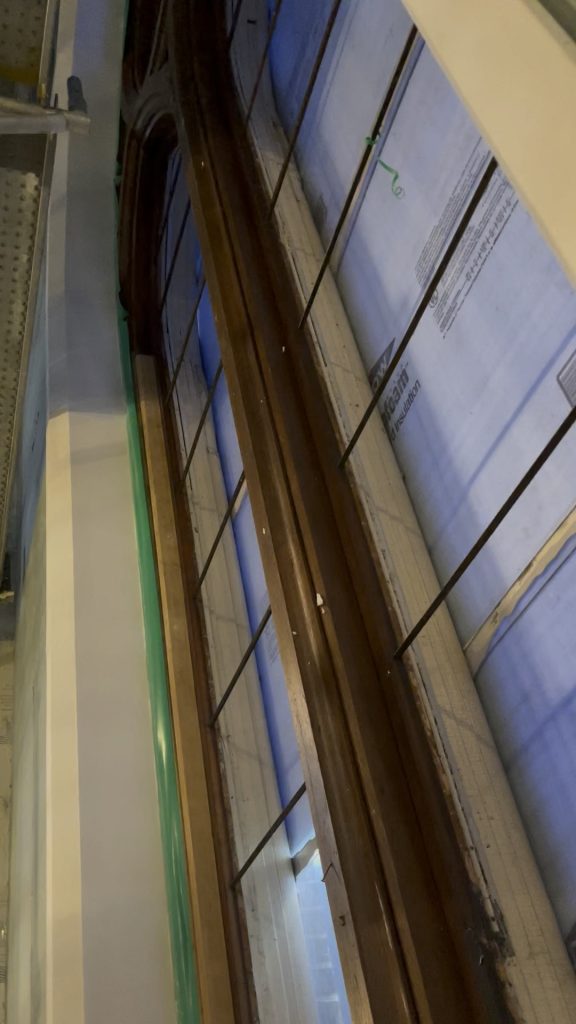 ---
June 2021
The construction schedule puts our move into the Undercroft in June of 2021. By God's grace, we are in along with our beautiful stained glass windows! Join us on Sundays at 10:00 am or Wednesdays at 6:00 pm for our services.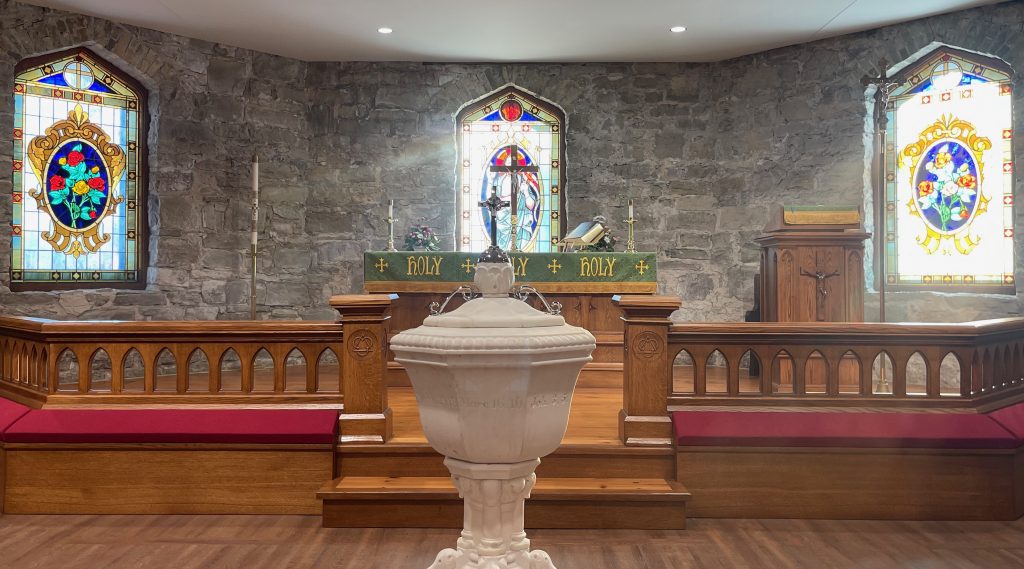 May 15, 2021
---
Architect's Video July 2019
---
---